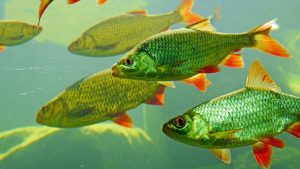 Oxygen is a vital thing that needs to be present at all times in a fish tank. The fish cannot simply survive if there is no oxygen in the water, and low levels of oxygen can cause health problems to them. If an aquarium is not overstocked and well-maintained then low oxygen level is rarely a problem. However, if your fish is gasping at the water surface then it is a red flag that prompts further investigation.
Multiple different factors contribute to low levels of fish tank oxygen but there also many fixes for these issues. Here is what you should look for and how to solve it.
How can you say if Oxygen is low?
Unfortunately, there are no alarms that will indicate when the fish tank oxygen level is low. However, getting a testing kit such as API Master Test Kit measures the amount of dissolved oxygen in the fish tank water and is one of the convenient ways of telling if there is not sufficient oxygen in it.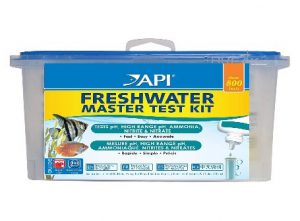 Nonetheless, this may not be all that crystal care or easy, but in actuality, you can tell if there is a low oxygen level by observing the behavior of your fish. 
Symptoms of Low Fish Tank Oxygen
Fish will react in the beginning to low oxygen levels by simply becoming sluggish and moving around less. The low oxygen level will make the fish swim less and eat less. As the level of oxygen drops further, the fish start to show labored breathing and rapid gill movement which is a sign of their desperate attempt to breathe more oxygen from the water by moving more water through their gills. 
In time, the fish will start gasping at the water surface. This behavior of fish should not be confused with feeding fish at the water surface or some fish such as labyrinth fish which normally take some air at the water surface. Some fish species like gouramis and bettas also periodically take a leisurely gulp of air at the surface of the water. This is a normal behavior in which the fish will not constantly stay at the surface gasping for air. When the fish move to the water surface for oxygen, they continue to gasp again and again, usually with a wide-open mouth. 
If all the fish are gasping for air at the water top then the problem is serious and prompt action should be taken. Moreover, action should also be taken when only a small number of fish are gasping at the water surface because, in time, the issue will get worse. Those of them who are not gasping at the moment are probably those who require less oxygen or are stronger fish comparatively. Eventually, they will also be affected by the low level of fish tank oxygen if they are left unattended. 
Emergency Steps
The first step you should take is to do a large water change in the fish tank comprising as much as fifty percent. Simultaneously, increase the movement of water by adding a powerhead, airstones or an additional filter temporarily. This newly added water will offer more oxygen to the fish tank and the increased water movement will enhance the exchange of oxygen, giving you some time to find the underlying cause. After this, further corrective steps will rely on the root cause of the low oxygen level that needs to be determined to ensure that the issue is corrected permanently. 
Causes and Solutions of Low Fish Tank Oxygen
Many different factors contribute to low oxygen levels in fish tank water but each one of them has an easy solution. Let us take a look at these causes and their solutions.
Overcrowding
Overcrowding is the number one cause of low oxygen in a fish tank. A fish tank of a certain size is suitable enough for a certain number of fish. If you have a lot of fish in an aquarium, it gets overcrowded and becomes a fight for oxygen between your pet fish. Other factors in this list rarely cause fatalities if the tank is not also overcrowded. This does not mean that the other factors should be ignored but if the fish tank stays overstocked then fixing other factors will not permanently resolve the problem. Hence, the solution to this issue is to have less number of fish in the tank. 
Elevated Water Temperature
Warm water can hold less amount of oxygen than cold water. In hot weathers of the year, this situation can result in oxygen depletion in the water. However, performing a water change with 25-50 percent of cooler water will help to lower the temperature and introduce fresh oxygen. Heaters and lights should be turned off in the tank. Blowing air from a fan across the water surface will also help in cooling the water. A zip-closed bag containing few ice cubes can also be placed in the fish tank for lowering the water temperature. Also, you should make sure to have a good thermometer to keep an eye on the water temperature. 
Excess Waste
Excess waste is another common cause of low oxygen levels usually in conjunction with overcrowding. Excess waste, algae overgrowth, and clogged filters all can result in a decreased amount of dissolved oxygen along with lowered oxygen-carrying capacity in the fish tank. The easy solution to this is a thorough cleaning of the tank as well as good ongoing maintenance which will reduce the chances of this problem from reoccurring. An algae glass cleaner such as Jasonwell Magnetic Aquarium Glass Cleaner will help in removing algae.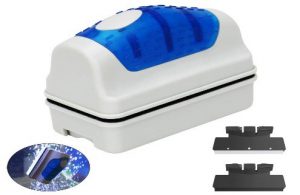 Water Movement
Stagnant water has a low level of oxygen. This is particularly right when the lower you go in the tank as there is no exchange of oxygen going on there. The water present on the surface of the tank has more oxygen but since this water is not moving, the oxygen doesn't get to the lower part of the tank. An easy way to solve this issue is to place a good filter in the tank as it increases oxygen in the tank by making water move to the surface where the exchange of oxygen takes place. The filter also moves water from top to bottom in the tank thus results in the distribution of oxygen throughout it because water movement will increase oxygenation in the water.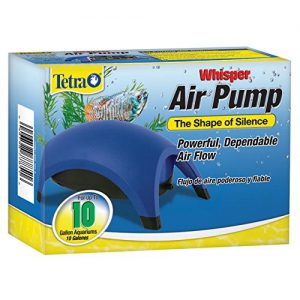 Live Plants
Though it is not common, live plants can be a cause of low levels of oxygen in a fish tank. We all know that during the day plants use CO2 and give off oxygen. When the fish tank is in dark, the process is reversed and plants give out CO2 which can make harder for your fish to breathe. The clear solution to this problem is to increase lighting. You can also take out some live plants from the tank. In terms of algae, you should remove them from the water because they do the same thing as the live plants.
Chemicals
Chemicals used to treat disease or water for any reason can also have an impact on the oxygen-carrying capacity of water. Whenever you add any chemical to the water, you should read the label and ensure that it does negatively affect the levels of dissolved oxygen levels in the water.