Aquarium wave makers are a great accessory for fish tanks. They create water flow in the tank by mimicking natural waves. It improves the circulation of water and prevents any dead spots. Wavemakers also allow filters to function efficiently and remove more impurities. They also enhance the aesthetic appearance of your aquarium. If you are looking for aquarium wave makers, then here are a few excellent recommendations.
FREESEA WaveMaker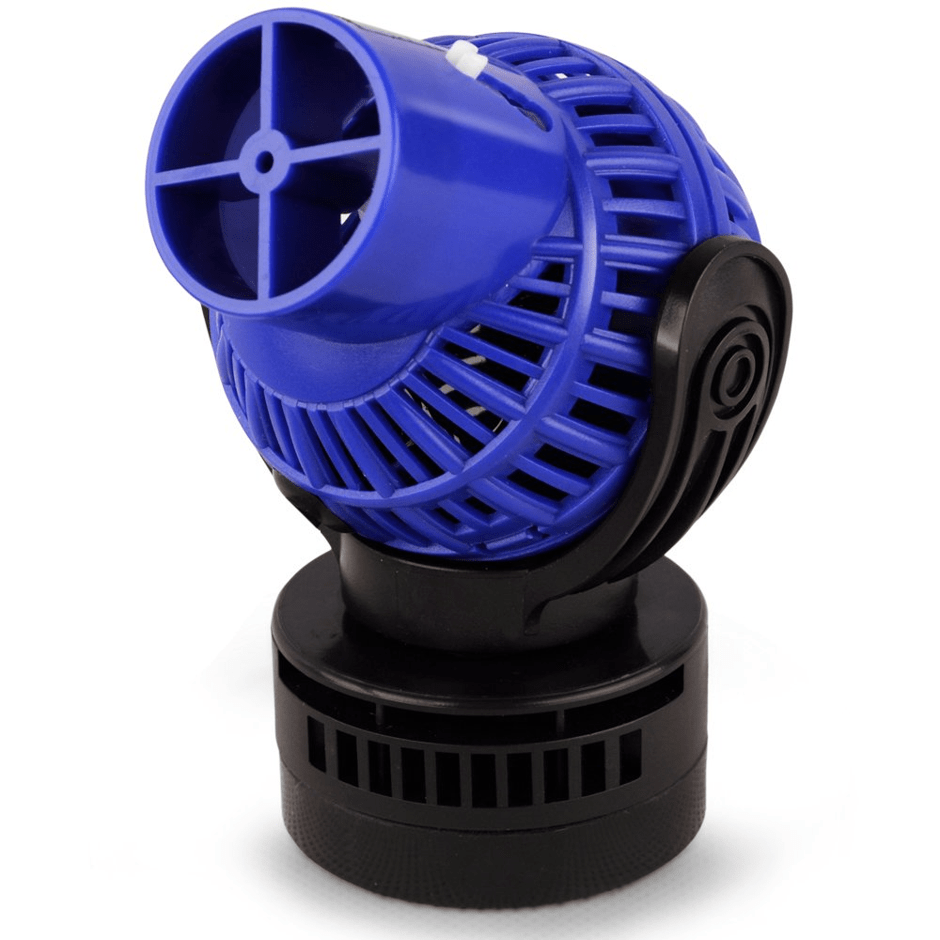 FREESEA WaveMaker is a good submersible option for the buyers looking for aquarium wave makers. It supports 360° rotation and gives you complete freedom to adjust the wave orientation. A switch allows you to change the flow rate to suit the fish species in your tank. The wavemaker has a powerful magnet for fixing it inside the aquarium. You can use an external magnet to reposition the wavemaker without having to place your hand inside the water. It is available in two variants – a 6W variant for 20 to 60-gallon tanks and an 8W model for 60 to 100-gallon aquariums.
SUNSUN JVP Series Submersible Circulation Powerhead Pump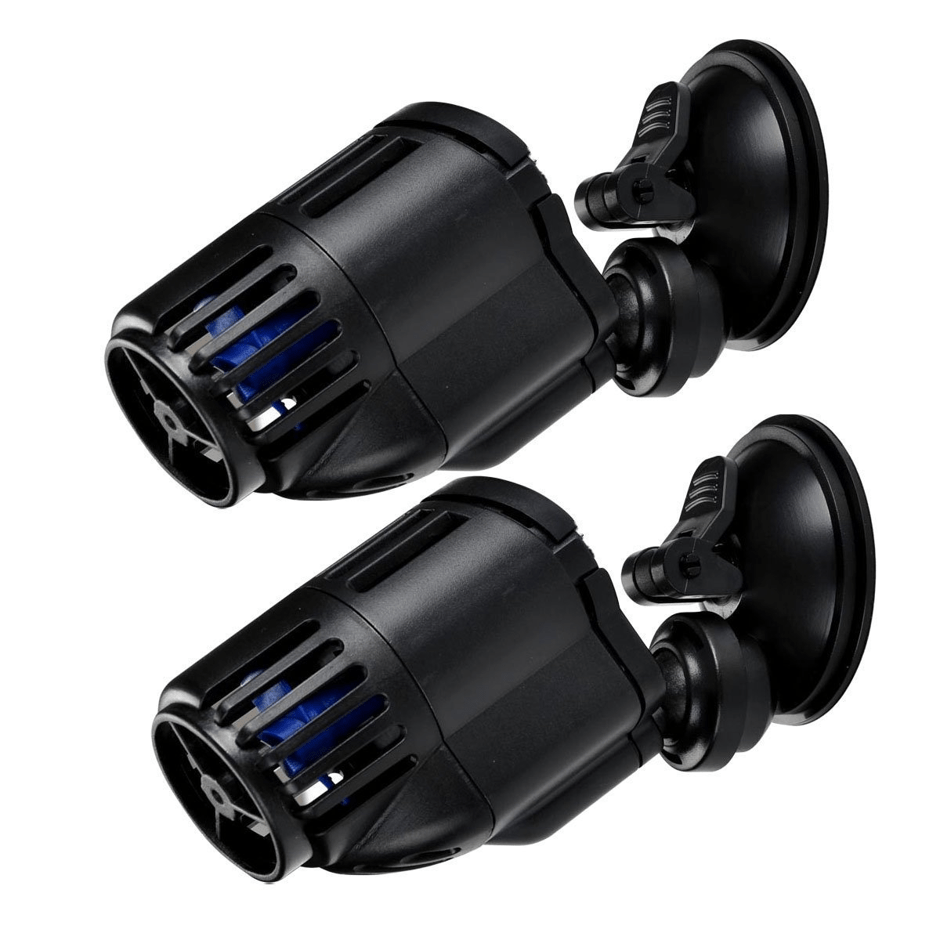 SUNSUN JVP wavemaker is a popular choice of the hobbyists who have aquarium wave makers in their tanks. It is completely submersible and features a powerful suction cup for easy installation. You can rotate its head 360° for adjusting the direction of the waves. The wavemaker uses an oil-free motor and is suitable for both freshwater and marine aquariums. There are three different variants of the SUNSUN JVP Series wavemakers depending on their flow rate – a 530gph, an 800gph, and a 1300gph model.
Hydor Koralia Nano Aquarium Circulation Pump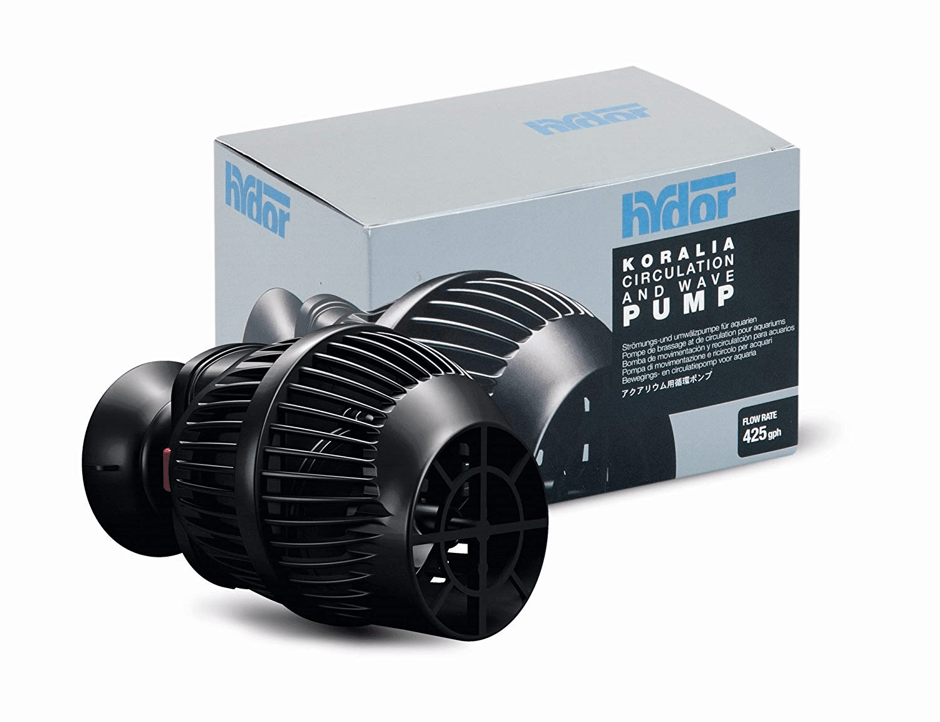 Hydor Koralia Nano aquarium circulation pump is one of the best-selling items among aquarium wave makers. It is suitable for small to medium-sized aquariums. It creates a natural water motion in your aquarium for circulating the water. You can separately purchase a controller for setting the pump on a timer with intervals of seconds, minutes, or hours. It comes with a magnetic suction cup that gives you installation flexibility. Hydor Koralia Nano aquarium circulation pump comes in 240gph, 425gph, and 565gph configurations.
Jebao CP-120 Cross Flow Pump Wave Maker with Controller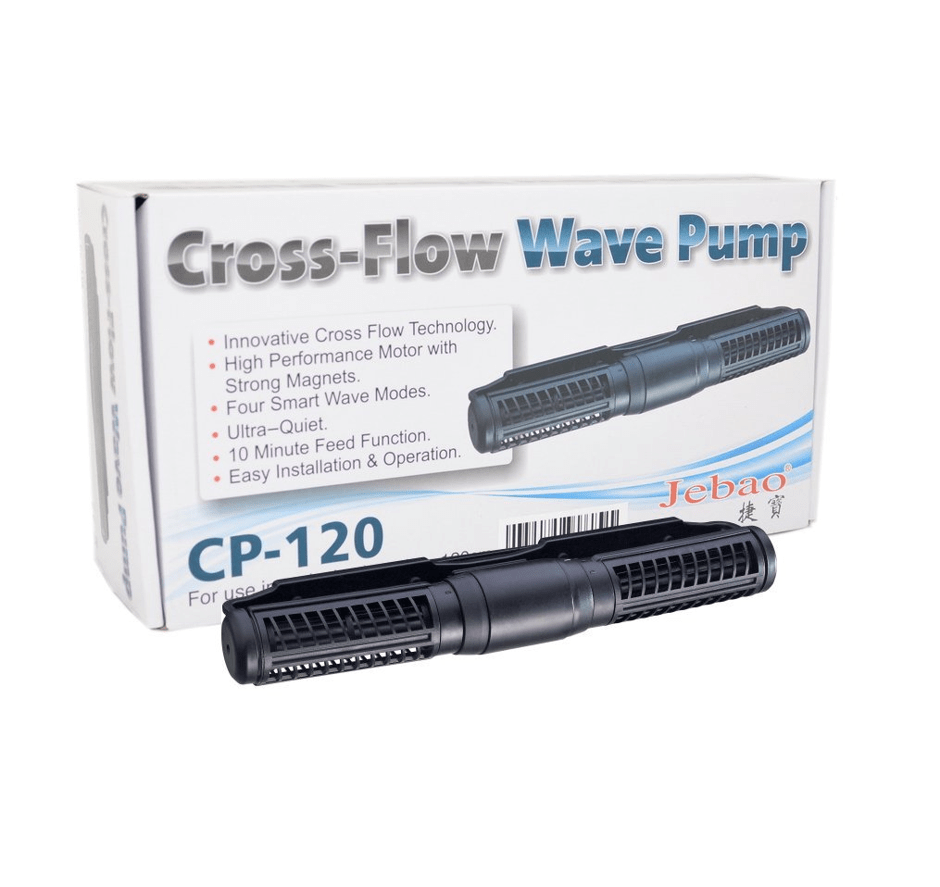 Jebao CP-120 cross flow pump wavemaker is a versatile offering when it comes to aquarium wave makers. It features the CrossFlow technology that ensures 360° water circulation and eliminates any dead spots in the aquarium. You can choose from four wave modes for creating different types of waves, including a reef mode. It also has a feed mode for pausing the wavemaker while you feed the fishes. Jebao CP-120 wavemaker has a flow rate of 4300 to 4600gph and is easy to install and operate.
Hydor Koralia Evolution Aquarium Circulation Pump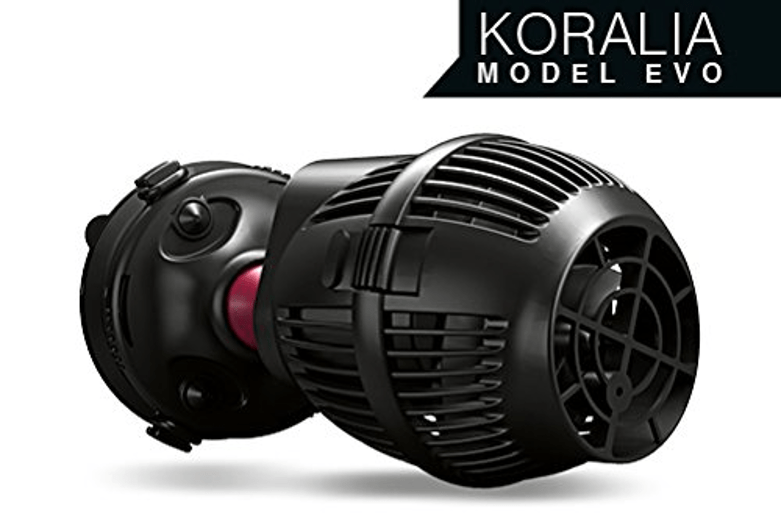 If you own a large aquarium, then Hydor Koralia Evolution is the suitable choice for you. It is a powerful product among aquarium wave makers. The pump is designed for yielding high flow rates and ensuring proper water circulation in large tanks. Its mount features vibration absorbing technology to minimize shaking and noise. A magnetic suction cup makes it easy to place the Evolution wavemaker in a tank. You can use it with a timer or a wavemaker system. There are four different variants of the Hydro Korali Evolution pump, each of which has a flow rate of 550-600gph, 750-850gph, 1050-1150gph, and 1400-1500gph respectively.