3D aquarium backgrounds enhance the appearance of your fish tanks. They feature designs that mimick natural landscapes and give your fish tanks a realistic backdrop. These backgrounds come in different sizes and are easy to install. Here are a few 3D aquarium backgrounds that you can add to your fish tanks.
Jungle Bob 3-D Grey Rock Poly-resin Aquarium Background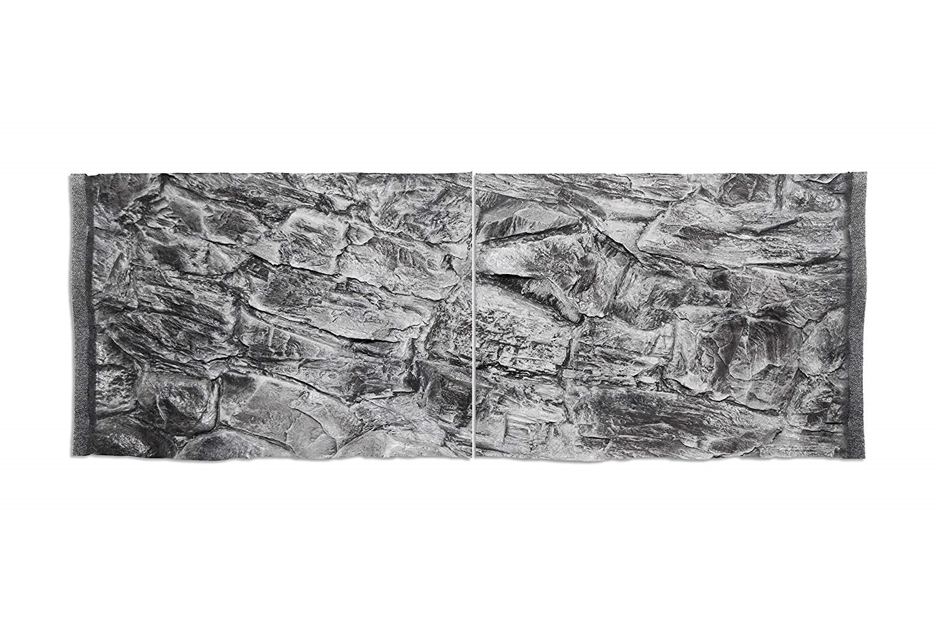 Jungle Bob Grey Rock is a 3D aquarium background that enhances the environment of your fish tank. It is manufactured in two different sizes – 30"x18" for up to 29-gallon aquariums and 48"x21" that will suit up to 75-gallon aquariums. The background is made of poly-resin material, and its thickness varies between 2 to 3 inches depending on the rock formations. It enhances the aesthetics of aquariums and creates a natural environment for fishes. You can use a dermal or sander tool to trim the background for a perfect fit.
Coerni Aquarium Decorations 3D Foam Background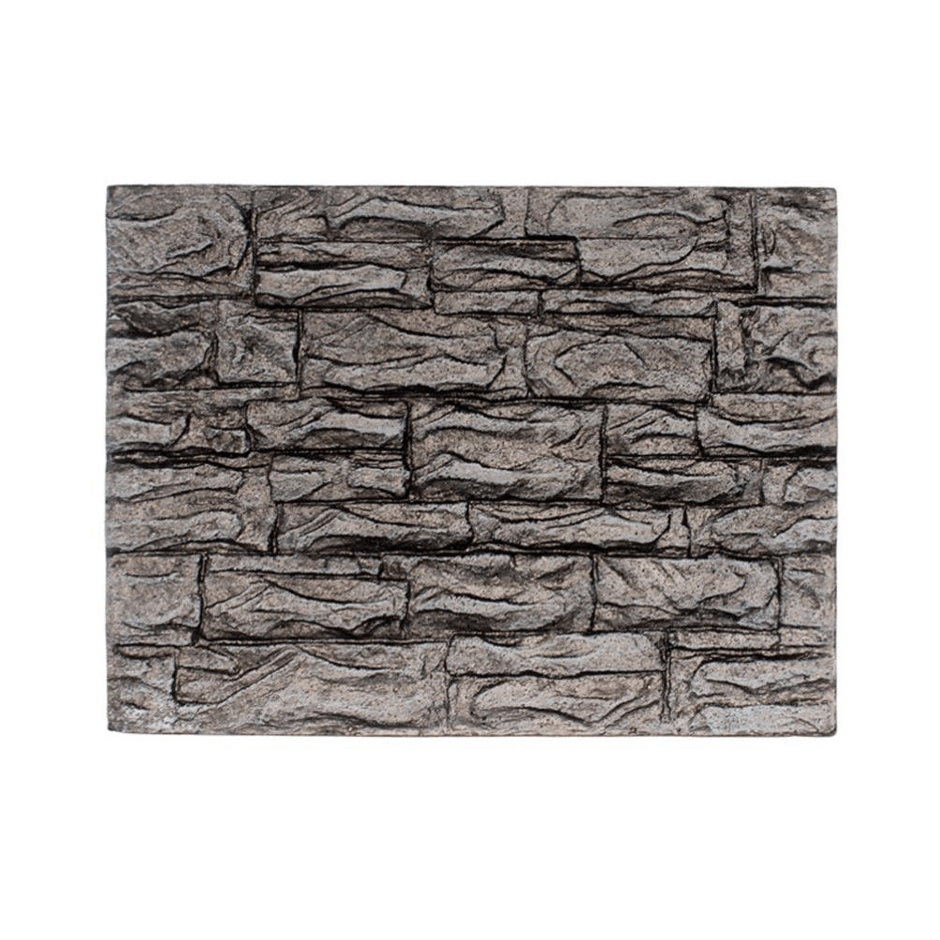 Coerni Aquarium Decorations background is an excellent product for the buyers who are looking for 3D aquarium backgrounds. It uses 3D foam for creating a tangible rocky surface. The foam is non-toxic and will not produce any odor. It doesn't change the chemical composition of the water and is safe for fishes. It won't rot with time or cause any algae problems either. The background measures 23.6"x17.7" and is 1.6" thick. You can cut it with a cutter or knife as per the size of your aquarium. Coerni Aquarium Decorations 3D foam background comes in two different designs.
Universal Rocks Rocky Flexible Aquarium Background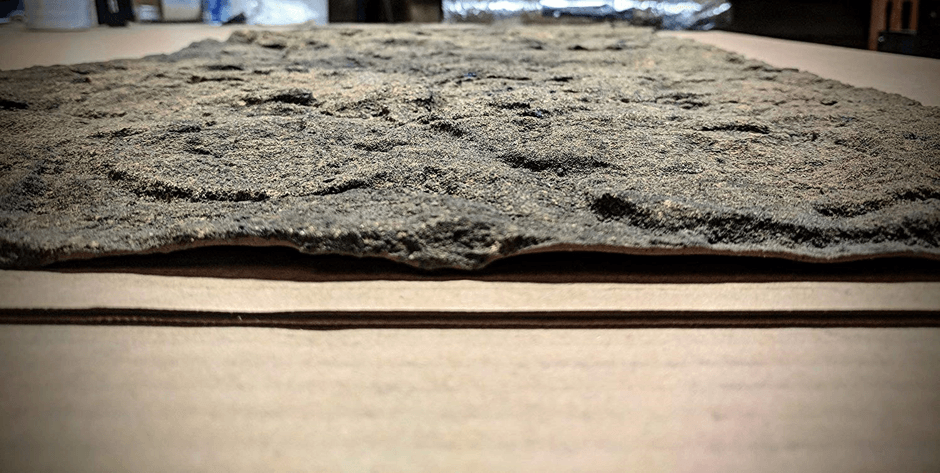 Universal Rocks Rocky flexible aquarium background is an item that is popular among aquarium owners. It gives your aquarium a brown rocky background and enhances its aesthetics. The background uses non-toxic materials for creating realistic rocks without affecting the water in the tank. It measures 48"x20", is flexible, and will suit tanks with or without center-braces. You can bend the background and cut it for a proper fit. It should ideally be installed in a new or freshly cleaned aquarium and will have to be washed with a pressure washer beforehand. You may also have to change the water in your tank more frequently for getting rid of the cloudiness caused by the introduction of the Universal Rocks Rocky aquarium background.
FZZ698 Aquarium Decoration 3D Foam Aquarium Background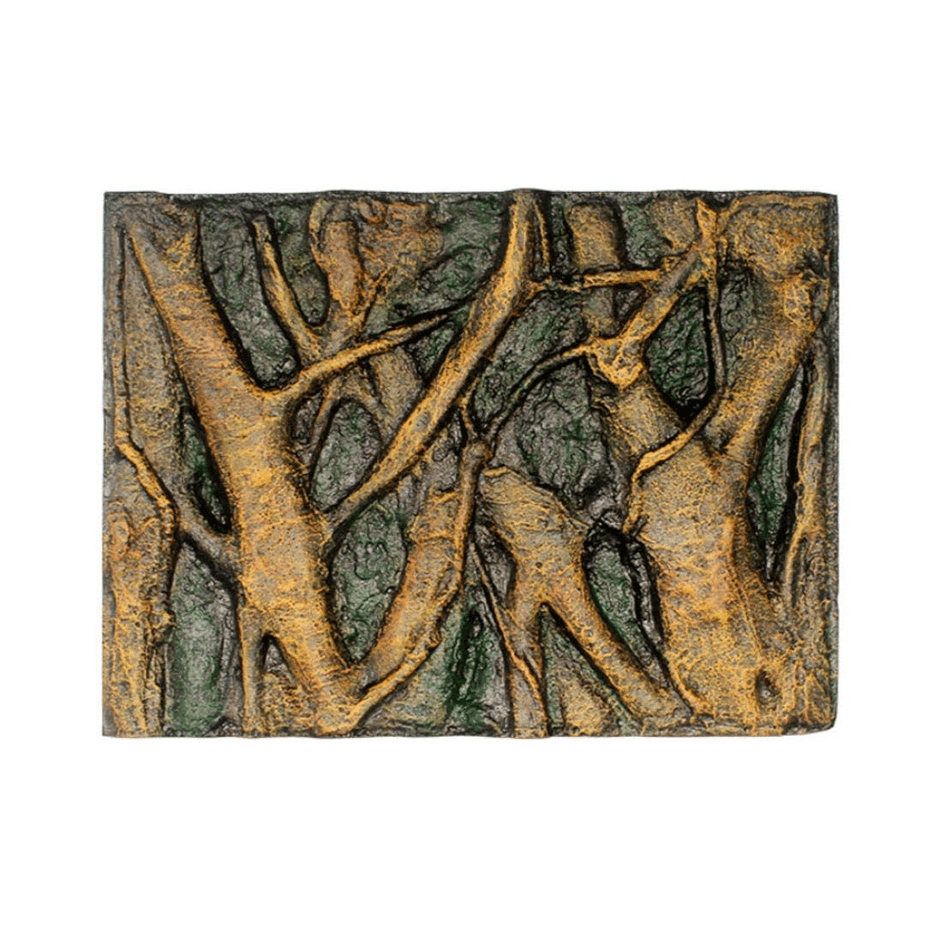 Aquarium Decoration's FZZ698 3D foam aquarium background is a suitable choice for aquatic tanks. It is made of non-toxic foam and is safe for aquatic plants and fishes. The foam used doesn't emit any odor and won't affect the water composition. You can use glue to stick the background onto the aquarium. It is 23.6" x 17.7'" in size with a thickness of 1.6".  FZZ698 3D aquarium background is available in three different styles, and you can choose one as per your preferences.
Silver Medley Rock / HD Stone Aquarium Background

Silver Medley Rock/HD Stone background is an alternate option when it comes to 3D aquarium backgrounds. It is a printed background that has a realistic-looking HD quality image of rocks. You can install it on the backside of a glass aquarium using clear tape. It is made from scratch and tear-resistant material and is durable. It is 21 inches long and 48 inches wide and will fit in almost all 55-gallon tanks. You can cut it to fit it in smaller tanks.